Discover the Magic of the Stage with "Jill and the Beanstalk" – Auditions Open Now!
Calling all young performers ages 9 to 17: don't miss the chance to embark on a spellbinding adventure in our upcoming original production, "Jill and the Beanstalk"! Crafted with love and imagination by our talented BellePAC teachers, Billy Ditty and Melissa Becker, this enchanting musical weaves together beloved fairy tales to create a heartwarming story of growth, courage, and triumph.
As Jill conquers life's most challenging obstacles, your child will learn valuable life lessons and develop their own acting, singing, and dancing skills in a supportive, creative environment. Just imagine the pride and joy you'll feel watching your young star shine on stage!
Don't let this once-in-a-lifetime opportunity pass you by. Join us for auditions on Saturday, June 10, from 11:00 am to 1:00 pm at the Bellevue YMCA. Be sure to bring the audition fee of $35 and a heart full of passion and enthusiasm.
Together, let's inspire the next generation of performing artists to dream big and reach for the stars! Sign up today and help your child unlock their full potential in the magical world of "Jill and the Beanstalk".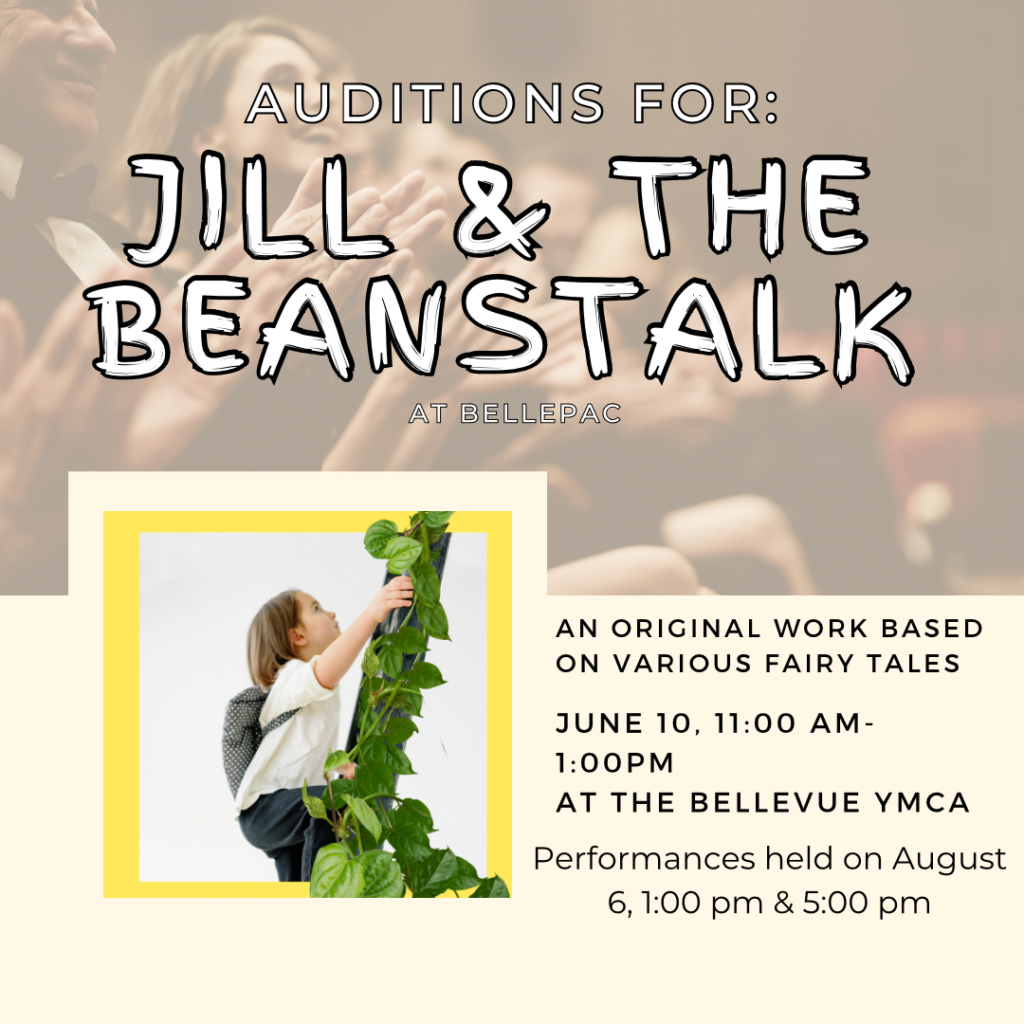 Fill out this form and we will contact you to answer your questions, recommend the best program, and schedule your first class.